We're seeing some of the Bellator favorites fight in the most one-sided cards to date, along with the most competitive title fight in ages. Bellator 286 odds feature four betting markets across 15 fights. We're giving a lightning fast betting breakdown for the full card, along with our top main event, parlay, value bet and upset picks. 
Bellator 286 Top Predictions
Our top pick from each category. The odds are from Bovada, but you can find these picks at any of the top bellator betting sites.
Bellator 286 Upset Pick: Borics Money Line +120
This underdog prop might be upset of the night as well. Borics is 29 going up against the 35 year old champ. Conditioning is a massive factor, and we don't see Pitbull maintaining the pace and pressure of Borics. 
𝑻𝒉𝒆 𝒃𝒆𝒔𝒕 𝒐𝒇 𝑩𝒐𝒓𝒊𝒄𝒔 🔥
"The Kid" has one hell of a showreel. Featherweight Champion @patriciopitbull takes on @adamborics at #Bellator286! #Bellator286 | Long Beach, CA | @bbciplayer pic.twitter.com/sw7ymh17RY
— Bellator Europe (@Bellator_Europe) September 28, 2022
Bellator 286 Parlay Pick: AJ McKee Jr Money Line -460
The former champ is facing an athlete that's been bouncing organizations, rebuilding a career after being cut from the UFC. None of these fighters have been top tier, and McKee is a huge jump in competition. The money line returns $23 per $100 wagered on its own, but should be a lucrative addition to the right parlay. Runners up include Khalid Murtazaliev -350 and Gibson Clark -550. 
Bellator 286 Value Bet: Max Rohskopf Money Line -120
This man's only loss was a short notice fight for the UFC. As a grappler, he's evolved since his last loss two years ago, incorporating more standing and ground striking in his last two wins at Cage Warriors. Max, a D1 wrestler,  is ready to demonstrate a mix of only and new skills against an opponent particularly susceptible to ground attacks. 
PLACE YOUR BETS NOW!
Bellator 286 Odds
There are fifteen fights on the card. Rather than offering a list of the Bellator 286 odds on each bout, we offer our insight into what bets to pick, which to avoid and why. 
Adam Borics +120 vs Patricio Freire -155
Borics is the underdog for the fourth time in his Bellator career. He upset Jeremy Kennedy, Mads Burnell at +230 and Aaron Pico at +200.
Pitbull's recent win over Aj McKee was an upset to say the least, one that many analysts felt he didn't deserve.
Pitbull tends to struggle with lanky fighters, like Benson Henderson. Borics is that same kind of long athlete, and should get the better of Freire. Bet the Borics Money line, or Borics by points at +285. He's won his last four by decision, as is becoming a man who knows how to fight the distance. Fans of Freire should opt for the Over 4.5 Rounds bet at -120. 
A.J. McKee -460 vs Spike Carlyle +325
The formerly undefeated champ moves up to lightweight to face a CW and RIZIN fighter in Carlyle. Spike was 1-2 in the UFC before being released in his last set of losses. He's a fantastic fighter with finishing ability in all areas. Still, he'll come up short against the crafty McKee. The McKee style is difficult to train for, and Carlyle hasn't faced anyone near this caliber since his Bill Algeo loss. Bet McKee by decision, or the Over 1 ½ Rounds prop. Spike has never been finished, and I don't think McKee will be taking any big risks.. 
Aaron Pico -625 vs Jeremy Kennedy +415
Pico looks to continue his six fight winning streak, all via finishes, against Jeremy Kennedy. Kennedy is  a high quality fighter, going 3-1 in his UFC run and 2-2-1 in the PFL. He's got a 40% finishing ratio in his 20 fight career, and his losses include Volkanovski and Borics.
Coming in hot 🔥 Aaron Pico #Bellator271 pic.twitter.com/QvG4r6cvgr
— BellatorMMA (@BellatorMMA) November 13, 2021
Part of us wants to be upset. We certainly don't see Pico as a -625. This fight will be competitive, and either man has the power to finish. Historically, Kennedy's weakness has been his chin, so consider the Pico TKO prop at +185, but your best bet for your dollar might be the Kennedy upset. We're 50/50 on this fight. 
Enrique Barzola -115 vs Juan Archuleta -112
These are some of the closest odds on Bellator 286, But Archuleta has struggled since his +158 upset of Patchy Mix.
Juan is 3-2 in his last five, and Barzola is 3-3-1 of his last seven.
As these fighters go up in competition, they're getting mixed results and inconsistent performances. I'm looking at the Over 2.5 Rounds at -280, and looking forward to what will probably be the fight of the night. 
Islam Mamedov -250 vs Nick Browne +193 
After a close loss to Henderson, Islam came back with a two minute RNC win at Eagle FC 47. He's back in Bellator to face an LFA import in Nick Browne. Browne is a submission specialist, with recently developed knockout power. This fight is closer than the odds are making it, so we would consider a light bet on Browne as his Bellator 286 odds are undervalued. Take the Over 2.5 rounds at -220. These two grapplers will lock heads and drag the fight out. 
PLACE YOUR BETS NOW! 
Max Rohskopf -120 vs Mike Hamel -104
Rohskopf was  a Division One wrestler and puts that experience to good use. He's taken down every opponent other than the UFC's Austin Hubbard, while Hamel has struggled against multiple grapplers since 2018, including fighters like Jordan Winski. Bet the Max Rohskopf prop bet for a submission win at +405, matching five of his seven pro wins, or stick with the money line. 
Cee Jay Hamilton +220 vs Richard Palencia -300 
Palencia is an undefeated rising star. He's racked up mostly decisions wins, with close calls like the 2018 split decision over Kevin Wirth. After recent losses to some of the best in the division, like Magomed Magomedov and Jimmy Flick, Hamilton refuses to shy away from a challenge.
#BELLATOR262 weigh-in: Matheus Mattos (@MattosMMA) vs Cee Jay Hamilton (@CeeJizzle125) https://t.co/psvRHHiQ06 pic.twitter.com/atgj0MQJFr
— Bellator Public Relations (@BellatorPR) July 15, 2021
Fans of Hamilton should be the Over 2.5 rounds prop at -220 considering Palencia has never been finished. We're sticking with the favorite and his points win prop bet at -125. Hamilton hasn't beat an undefeated fighter this experienced since 2018, when he was 31 years old. 
Khadzhimurat Bestaev +250 vs Khalid Murtazaliev -350
It's hard to believe Bestaev makes 185 pounds at 6'6''. He's a submission specialist who's crumpled against experience.
If you look at his record, his most recent win against a 5-2 Ty Gwerder is the biggest of his career.
Murtazaliev was the Fight Nights Global champ, and went to the UFC for a single fight, defeating CB Dolaway in 2018. Bet Khalid's money line for a near sure win, this fight was our runner up parlay pick. Murtazaliev by TKO is the right prop bet at +275. Most of Bestaev's losses are TKOs
PLACE YOUR BETS NOW! 
Keoni Diggs -375 vs Ricardo Seixas +270 
Digs is on a back to back losing streak and takes a step down in competition to face Ricardo, who's 1-3 in Bellator. Seixas doesn't have much of a chin and lost all three bouts by KO. Diggs has only 1 career TKO over grappler Andy Varela in 2018, so we could see a repeat, but in the end this is a fight between BJJ athletes and the submission props should be your main concern. It's tough to tell how Diggs will do with a lower caliber fighter, so skip the Over Under and hang onto the Keoni money line. 
Jay Jay Wilson -115 vs Vladimir Tokov -115
The Oddsmakers have this one right. Tokov vs Wilson is a very competitive bout. Wilson's TKO prop at +800 is tempting, but Tokvo has never finished, with only one loss via decision in his career. Better to look at the Over 2.5 rounds prop at -230. Yes both fighters have power, but Tokov is conservative enough to take Wilson the distance. All of Tokov's pro fights are decisions aside from his debut, so he has no issue with making you watch him go the full three rounds. 
Dominic Clark +390 vs Lance Gibson Jr -550
Gibson is undefeated at 6-0 and faces the most experienced fighter of his career in Clark. Dominic is 1-4 in his last five fights, and has never defeated an undefeated fighter.
The majority of Clark's losses are TKOs so bet the Gibson TKO prop at +165.
I'm not too concerned with the Over/Under bets because they're simply about how long Clark can stall and circle, which fight tape revealed could be the first round and a half. 
Nadine Mandiau +475 vs Sumiko Inaba -325
Inaba is 4-0, building up her career against a 2-5 Mandiau. Nadine is a grappler that lost to Inaba in 2018 during a Tuff-N-Uff Amatuer MMA tournament. She's gotten better, coming off a recent win over Katty Strite, but she is in no way prepared for the Inaba fight. In her pro-am record, Inaba has seven TKOs, so consider the Inaba by TKO prop bet at +135. She's shown no weaknesses in fight tape, but is yet to face a competitive wrestler. 
Bobby Seronio III -650 vs Miguel Peimbert +430 
Seronio has been undefeated for a four fight amatuer career and two fight pro career over no real competition. Peimbert is 1-1 but has knockout power.
We think Miguel will push the pace and force Seronio into a finish, indicating the Seronio TKO prop at +115 to be a good choice.
Stick with the money line if you're building a Bellator 286 parlay ticket. 
Ryan Lilley +240 vs Weber Almeida -325 
Almeida is a knockout machine with a single loss to grappler Johnny Soto in 2021. Lilly is a kickboxer that struggles with his chin. Expect the Almeida knockout for a pro bet of +129. You could tack this prop bet onto a parlay and feel fairly confident. Lilley has been KO'd in three of his last seven showings. 
PLACE YOUR BETS NOW!
Bellator 286 Betting Odds at Online Sports Books 
You can find more betting markets at sports books available in your area. It's good to look over all the available props, because even if you're planning on betting the money line, you may find additional bets on the same fight useful. The McKee fight comes to mind, where a parlay between the over and money line could be a valuable choice. Scroll for Bellator 286 sports books. 
#1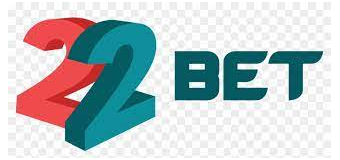 22bet
Lots of sports available
Multiple payment methods
High payout percentages
100%
Up to
$250
Read Review
Play Now
5.0/5 stars.
Deposit Options
22Bet has been around only a few years and has already generated a large user base in Canada and other countries. This site's sleek, sportsbook-focused design has helped it achieve that feat. Casino fans will also be pleased to find that 22Bet offers all major casino games including slots, table games, and more
#2

Bet365
Bet $1
Get
$250 in credit
Read Review
Play Now
4.8/5 stars.
Deposit Options
#3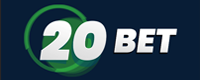 20bet
100%
Up to
$100
Read Review
Play Now
4.4/5 stars.
Deposit Options
#4

Betway
Tons of casino games
Live dealer games
Easy-to-find live sports games to bet on
100%
Up to
$1000
Read Review
Play Now
4.4/5 stars.
Deposit Options
Betway continues to establish a presence around the world. This site has managed to stand out primarily from its sports wagering options, featuring odds on even small niche sports. It also offers an excellent casino platform, featuring a variety of live dealer games that make it feel as if you're inside a real-life casino.
#5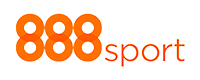 888Sports
Trusted betting site
High wagering limits
Plenty of promotions and bonuses available
300%
up to
$30
Read Review
Play Now
4.2/5 stars.
Deposit Options
Bettors with an 888sport account can access competitive odds on dozens of popular sporting events, including the Winter Olympics. 888sport also has over a dozen payment options to choose from, including PayPal. It also offers players a ton of sports betting bonuses and high wagering limits.
See all Sportsbooks