UFC Paris is a fight night filled with contenders. Our top three fights feature fighters inside the top five of their divisions, showing close money lines throughout the entire card. You'll see a close look at the Gane vs Tuivasa betting odds as well as a top UFC Fight Night prediction on the other eleven bouts. 
How to Watch UFC Fight Night: Gane vs. Tuivasa 
Place your bets before September 3rd at 12:00 PM ET. UFC Fight Night Paris will air on ESPN+ out of Accor Arena in Paris, France. Click any of our place bet buttons to go to the odds provider for this bout, Bovada. Or, scroll to the bottom of the page for UFC betting sites in your area. 
Gane vs Tuivasa Odds
The UFC Fight Night odds for our main event span seven betting markets as of Wednesday August 31st. Expect to see a more detailed selection of bets as we move closer to fight night. Gane is a strong favorite, with Gane vs Tuivasa odds holding steady since opening at -540 Gane vs +420 Tuivasa. 
Ciryl Gane -575 vs Tai Tuivasa +405
We chose Gane in the fight with Ngannou, and he lost as a -133 favorite. He's been the favorite in all other UFC bouts, having never lost before from -147 to -625. Tuivasa went on a short lived losing streak in 2018-2019, ranging +140 to -285 in losses. He recently won an upset over Derrick Lewis, a fight we called at +165. Both fighters are fairly consistent to their odds history, but many contenders are while facing fighters outside of the top five. 
Key Stats For Gane vs Tuivasa Betting Picks 
Fighter 
Ciryl Bon Gamin Gane 
Tai Bam Bam Tuivasa 
Record 
10-1
15-3
Losses via TKO in UFC 
0
2
Average Strikes Absorbed per Minute 
2.27
3.56
Takedown Defense 
55%
50%
Height 
6'4''
6'2''
Reach
80''
75''
Longest UFC Finishing Streak
2
5
We expect Tuivasa to look for the KO early and often, while Cyril's style is predicated on landing more shots and rarely getting hit. While Tuivasa wants a brawl, that will be tough to initiate against the taller fighter with a five inch reach advantage. Tuivasa is on a finishing streak, each in the first and second round. 
Gane vs Tuivasa: Derrick Lewis Fight Stats
Both fighters faced Lewis in the last year. Gane won via third round TKO and was hit with only 16 significant strikes. Tuivasa was hit with 27 in his 6:40 second finish of Lewis, and also landed far fewer strikes at 24. Bam Bam hits harder and is more committed to the finish, but the Gane vs Tuivasa odds reflect this performance, but the Over/Under odds are generous to a Tuivasa finish. 
Gane vs Tuivasa Betting Odds 
Bet 
Odds 
Gane Money Line
-575
Tuivasa Money Line 
+405
Over 1.5 Rounds 
-220
Under 1.5 Rounds 
+165
Over 2.5 Rounds 
-125
Under 2.5 Rounds
-105
Over 3.5 Rounds
+115
Under 3.5 Rounds
-150
Will the Fight Go the Distance, Yes 
+183
Will the Fight Go the Distance, No 
-230
Gane has only seen one five round decision, and the question is, will he show Tuivasa as much respect as he's shown Ngannou? Tuivasa's only decision in the UFC was a loss to Blagoy Ivanaov in 2019. It's no secret he needs a knockout to capture the win, and no one expects a Gane decision loss. Given Tuivasa's history of knockout losses, the -230 No decision prop is enticing, paying over double the Gane money line. 
The abs have returned 👀
[ @Ciryl_Gane | #UFCParis | Saturday | Prelims 12𝙥𝙢𝙀𝙏 | Main Card 3𝙥𝙢𝙀𝙏 | LIVE on @ESPNPlus ] pic.twitter.com/N0PwDATXeq
— UFC (@ufc) August 31, 2022
Ciryl Gane Money Line -575
The #1 contender is a better decision fighter with more ways to win than Tuivasa.
If Ngannou couldn't find a way to land the knockout shot, I don't see a way for Tuivasa to pull it off.
Gane's four UFC finishes have been fantastic performances, each with their own strategy dependent on the opponent. He will play the outside and take Tai to deep waters in this fight, and as the Gane vs Tuivasa odds for prop bets are revealed, we'll look to the 'Gane in 4, 5 or Decision' bet for a better payout.
PLACE YOUR BETS NOW! 
Marvin Vettori +180 vs Robert Whittaker -220
Both fighters are coming off recent losses to the champ as the #1 and #2 contenders, though Vettori beat Costa back in October. Vettori was the favorite in his last six wins, ranging from -195 to -370. He lost to Adesanya twice as a +205 and +225, and was upset by Akhmedov and Antonio Carlos Junior at -250 and -105. 
Whittaker Odds History in the UFC
Whittaker's last losses aside from Israel Adesanya were in 2014 and 2013. Against the champ, he was a +265 and +220. He lost as a +120 to Stephen Thompson and was upset as a -185 by Court McGee. 
Key Stats For Vettori vs Whittaker
Fighter 
Marvin The Italian Dream Vettori 
Robert The Reaper Whittaker 
Significant Strikes Landed Per Minute 
4.45
4.35
Losses via Finish in UFC 
0
2
Control Time in Last 3 Wins
26:15
8:58
Takedown Defense 
76%
83%
Takedowns Per 15 Minute Fight
2.4
.81
Both fighters are reasonable in the striking category, but only Whittaker has been put away. This is mostly because of his style. He's a shorter fighter with a point fighting striking system, while Vettori looks for the takedown and clinch at all times. This is going to open you to more finishes and big exchanges. 
Can Vettori Takedown Whittaker?
Vettori has amassed an impressive 26 minutes of control in just three fights. Whittaker has a respectable 8 minutes, but it's clear Vettori is a top tier middleweight grappler. Vettori is impressive because people tend not to get up once grounded, so we expect Robert to resist the takedown at all costs, regardless of energy expenditure. With only three rounds, we could see a repeat of the fight with Omari Akhmedov, where Vetorri simply can't find his position. 
Vettori vs Whittaker Betting Odds 
Bet 
Odds 
Whittaker Money Line
-220
Vettori Money Line 
+180
Over 1.5 Rounds 
-550
Under 1.5 Rounds 
+350
Vettori by Points
+350
Whittaker by TKO 
+380
Vettori by TKO 
+1100
Winning Round 3
+1000
Whittaker by TKO or Submission 
+350
Most Takedowns Landed Vettori 
-145
Whittaker is the favorite in nearly every category. One UFC Fight Night Paris bet that surprised us was the Vettori most takedowns at a generous -145. Whittaker is an improving wrestler, but Vettori is head and shoulders above him. Our top longshot prop bet is Winning Round 3 or Vettori TKO at +1100. It's not like Whittaker hasn't been finished before, and the Vettori 11 times your return bet has bout a 10% chance in our book. 
Can Whittaker Finish Vettori?
The +350 Submission or TKO prop for Whittaker is a low quality bet. Vettori has never been finished in the UFC.
Whittaker's finishing rate has dropped to zero in his last seven fights.
He only has five UFC finishes, so while we're interested in viewing all possibilities, this bet is off the table for us. 
Whittaker vs Vettori: Over 1.5 Rounds -550
This is a nearly sure fire bet. Either fighter has only a few first round finishes, but they're decision fighters against any other top eight contender. Do they have finishing power? Sure, but they are both far more concerned with winning decisions and mitigating damage. Expect a long fight, and parlay this low risk pick with your other top bets for the first weekend in September. 
PLACE YOUR BETS NOW!
Jarno Errens +176 vs William Gomis -220
 Here we have two UFC debuts. Errens is from UAE warriors, who's only fight on betting record is a draw with Ali Kabdulla at +450. Gomis is a featherweight out of France 8 wins straight in Ares FC, UAE Warriors and other European promotions. 
Key Stats For Errens vs Gomis 
Fighter 
Jarno Errens 
William Jaguar Gomis
Age
27
25
Height
5'11''
6'0''
Team
Thriving Training Center
NA
Record 
13-3-1
10-2
Finishes 
7
7
It's unclear if either fighter is at a major school. They're both young, tall featherweights with few losses. Both fighters have seven finishes, with Gomis' 70% finishing ratio focused more or TKOs and Errens focused more on submissions. Gomis has lost via submission only once, with his last loss in 2016. It's tough to tell who's faced better fighters, though Errens ahs higher ranked opponents overall. 
Errens vs Gomis Betting Odds 
Bet 
Odds 
Errens Money Line
+176
Gomis Money Line 
-220
Over 1.5 Rounds 
-185
Under 1.5 Rounds 
+140
Gomis TKO 
+250
Under 2.5 Rounds
-130
Fight Goes the Distance, No
-155
Without knowing more about either fighter, and what they'll look like at the UFC level, it's tough to focus on prop bets, though a Gomis TKO or Under 2.5 Rounds prop feels like the better choice. They'll be looking to impress, so for me this is more like a DWCS fight, where either man is looking to lay it on the line to find their way on other shows. 
Errens vs Gomis: Fight Goes the Distance, No -155
With both men looking to finish to secure their UFC contract along with the nature of a 'striker vs grappler' style fight, we expect these two to go toe to toe for an early night. Erren's could have the submission win, which offers a fat +650 payout, but it's not an outcome we'd bet on. Stick with the $64.52 payout per $100 wager. 
PLACE YOUR BETS NOW! 
Alessio Di Chirico -110 vs Roman Kopylov -109
Kopylov has had back to back UFC losses, once as a -125 to Karl Roberson, and another at +350 to Albert Duraev. Chirico is fresh off a -230 loss to Alhassan after upsetting Buckley at +240. Oddsmakers and betting lines have struggled to get a bead on their respective performances, which is why we're seeing near even odds as we go into UFC Fight Night Paris. 
Key Stats For Di Chirico vs Kopylov 
Fighter 
Alessio Manzo Di Chirico
Roman Kopylov 
UFC Record 
4-5
0-2
Losses via Finish in UFC 
2
1
Average Strikes Absorbed per Minute 
3.24
3.92
Takedown Defense 
83%
83%
Takedowns per 15 Minutes
1.62
0.52
Kopylov is outclassed in nearly every category. Chirico's wins over fighters like Buckley and Marquez show his range. Kopylov's loss to Duraev, and Duraev's subsequent loss to Buckley should put him lower down in the odds. Chirico will win in striking assuming Kopylov's takedown defense holds up. 
Di Chirico vs Kopylov Betting Odds 
Bet 
Odds 
Kopylov Money Line
-109
Di Chirico Money Line 
-110
Over 1.5 Rounds 
-310
Under 1.5 Rounds 
+225
Di Chirico by Points
+175
Chirico in Round 3
+1200
Most Significant Strikes Chirico 
-115
We think Chirico has this bout hands down. If you're looking for a small parlay bet, consider tacking on the Chirico Most Significant Strikes prop to your betting ticket. The odds makers see a long fight and so do we. Our top prop for the Chirico vs Kopylov UFC Fight Night odds is the Chirico by Points prop at +175. 
Alessio Di Chirico Money Line -110
The money lines show a close bout, but we see a Chirico blow out. He's a fighter with a moderate UFC record against fighters of Kopylov's  level, and he's fought a series of razor close decision losses, keeping him a competitive bet in the Middleweight division. 
PLACE YOUR BETS NOW! 
Charles Jourdain -139 vs Nathaniel Wood +113
Jourdain lost a close fight to Burgos in July that many considered a bad decision, coming in at +160. Before that, he dropped two fights as the favorite from -178 to -450. His upset of Dooho Choi at +335 makes it tough to pin down a bet on Jourdain. 
Nathaniel Wood Odds History
Wood is 5-2 in the UFC, losing to Kenney at +127 and Dodson at -150. His wins have ranged from -120 to -525 in a recent win over Charles Rosa. Wood finished his first three UFC appearances, and has gone 2-2 since that winning streak. 
Key Stats For Wood vs Jourdain
Fighter 
Nathaniel The Prospect Wood
Charles Air Jourdain
Reach
69''
69"
Record 
18-5
13-5-1
Average Strikes Landed per Minute 
6.32
5.85
Takedown Defense 
76%
51%
On paper, Wood is the more consistent fighter. He has a lower loss percentage, less UFC losses and better offensive striking, in spite of Jourdain's reputation as a dangerous and wild striker. Wood should win both the wrestling and striking exchanges, especially if he can manage a decision focused fight as Nathaniel has in his last two wins. 
Wood vs Jourdain Betting Odds 
Bet 
Odds 
Wood Money Line
+116
Jourdain Money Line 
-140
Over 1.5 Rounds 
-285
Under 1.5 Rounds 
+210
Wood By Points 
+285
Wood has become a decision fighter, and Jourdain went the distance with his toughest opponents to date. Jourdain's five decisions in the UFC account for only one of his wins across a three year span. Burgos and Fili are some of the fighters most like Wood, and they did a good job landing takedowns and racking up control time. 
Upset Prediction: Nathaniel Wood Money Line +116
Wood's ability to put fighters on the ground and keep them there frustrated several of his recent opponents.
He lost to Dodson and Kenney, both fighters able to resist or win the ground game with ease.
Jourdain's low takedown defense leaves him open to a beating from top position via the underdog. 
PLACE YOUR BETS NOW! 
John Makdessi +180 vs Nasrat Haqparast -230
Makdessi has been in the UFC since 2010. He's 4-2 since 2016, losing twice as the underdog to Vannata and Trinaldo at +140. His wins have been primarily as the favorite, aside from a +125 upset over Abel Trujillo in 2017. 
Haqparast Betting Odds History
Nasrat lost his last two as a +140 underdog, as well as a fight to Drew Dober as a -333 favorite in 2020. His recent wins include Rafa Garcia and Alexander Munoz at -450 and -235 respectively. He's only been upset as the favorite by Dober throughout his entire career. 
Key Stats For Makdessi vs Haqparast
Fighter 
John The Bull Makdessi
Nasrat Haqparast 
Age 
37
27
Losses via TKO in UFC 
1
1
Average Strikes Absorbed per Minute 
4.02
4.7
Takedown Defense 
89%
78%
Reach
68"
72"
Record 
18-7
13-5
Before looking at the stats, we had Nasrat winning hands down. Makdessi's history in the UFC points to a fairly consistent showing, especially in regards to defense. His long career has been predicated on narrow losses and fights that neutralize opponent strong suits. Makdessi's 12 UFC decisions include names like Sam Stout and Francisco Trinaldo. 
On the night of April 10, 2021, John Makdessi walked away victorious vs Ignacio Bahamondes. Makdessi, now 37yo, is 8 months removed from surgery to repair a hamstring torn from the bone during training camp. He faces Nasrat Haqparast on Saturday.#UFCParis
pic.twitter.com/7eg7LTB45g
— Mike's MMA Picks (@MikesMMAPicks) August 28, 2022
Can Nasrat Haqparast Finish this Fight?
Nasrat's only UFC finish is over Joaquim Silva in 2019. He has knockout power, but some fighters simply don't respect his striking. For example, Munoz was hit with 104 significant strikes in their 2020 bout, but never went down or even appeared rocked. We don't see Makdessi going down in this bout. He's too crafty, and far too experienced. 
Makdessi vs Haqparast Betting Odds 
Bet 
Odds 
Makdessi Money Line
+183
Haqparast Money Line 
-230
Over 1.5 Rounds 
-400
Under 1.5 Rounds 
+275
Makdessi By Points
+300
Haqparast By Points
+100
Fight Goes to Decision, Yes
-205
It's no secret that we see a long fight. Makdessi hasn't seen a finish in 7 years, and the over still pays ¼ your wager in winnings. This isn't a bad bet, but we're willing to go a bit deeper. Haqparast will probably win this fight, but our betting pick pays better. 
Makdessi vs Haqparast Fight Goes to Decision, Yes -205
Collectively, these fighters haven't seen a finish in ten years of fight time. Sure they have the ability, but Makdessi is going to take advantage of Haqparast's lack of grappling offense. This will slow the fight down. The UFC: Gane vs Tuivasa odds for this prop pay winnings of $48.78 per $100 wager. 
PLACE YOUR BETS NOW!
Fares Ziam +163 vs Michal Figlak -200
Figlack is an undefeated pro from the Cage Warriors promotion. This Polish fighter has been a consistent -500 favorite in CW title bouts, and has a lengthy amatuer career to boot. Ziam was crushed by Terrance McKinney in February as a -106 favorite. He's 2-1 as an underdog in the UFC. We're not expecting the upset, but it's tough to bet against a guy who's no stranger to being underestimated. 
Key Stats For Figlak vs Ziam 
Fighter 
Michal Mad Dog Figlak 
Fares Smile Killer Ziam 
Record 
8-0
12-4
Age
26
25
Height
5'10''
6'1''
Reach
71''
75''
Figlak is the older, smaller fighter, but all stats are nearly the same. Ziam had two losses outside of the UFC, both in 2016 to Eastern European fighters. Figlak has been challenged more outside of the UFC, but his lack of finishing wins compared to Ziam is discouraging. Even when comparing fight tape, it's difficult to compare their quality of opponents.
 Figlak vs Ziam Betting Odds 
Bet 
Odds 
Figlak Money Line
-200
Ziam Money Line 
+160
Over 1.5 Rounds 
-525
Under 1.5 Rounds 
+340
Ziam by Finish
+135
Figlak by Points
-125
Most Takedowns, Figlak 
-550
Figlak is regarded as the better wrestler, and uses control time to win the majority of his fights. Most takedowns is one of the safer bets for Figlak. Ziam by finish is an interesting bet. If Figlak isn't up to par, we'll see Ziam's finishing power that he showed outside the UFC, which includes 9 finish wins since his 2014 debut. 
Will Ziam vs Figlak Go the Distance?
UFC Fight Night odds for the over under are confident we'll see a three round fight. Ziam has been finished three in the first round.
Granted, two of those losses were six years ago, but I'm not convinced he's faced similar grapplers since that time.
Figlak is a crushing grappler, but prefers second round finishes. If given the opportunity early, he will take ground strikes over submission attempts. This makes us lean into the money lines rather than the over under prop bets. 
Michal Figlak Money Line -200
This kid is less determined to finish than he is to win, and the UFC let him skip DWCS and jump straight in the ring. Ziam is a fine UFC level fighter and easily the biggest challenge of Figlak's life, but we think he can rise to the occasion and win a hard fought decision. 
PLACE YOUR BETS NOW! 
Abusupiyan Magomedov -275 vs Dustin Stoltzfus +205
Magomedov was set to debut as the favorite against Meerschaert before pulling out last December. He fought for PFL and KSW as the favorite in all bouts ranging -140 to -750. He was upset by Louis Taylor by TKO in 2018 at -270. 
Stoltzfus Betting Odds History 
At 2-3 in the UFC, Dustin has had a tough run. He lost three times as the underdog, winning only as the favorite in the UFC. Oddsmakers and betting lines seem to have a strong handle on predicting Stoltzfus' performances. 
Key Stats For Magomedov vs Stoltzfus
Fighter 
Dustin Stolzfus 
Abusupiyan 'Abus' Magomedov 
Record 
14-4
24-4-1
Age
30
31
Reach 
75''
78''
Career Finishes 
7
19
Abus has more finishes than Dustin has fights. The experience level difference is massive, and Magomedov's last few performances have been a show of quality submission work and knockout striking. Abus has been active since 2010, going pro several years before Stolzfus. Prior to the UFC, Stolzfus had only two serious tests of skill, and his win over Grant, a fighter with a 3-4 UFC record, is his biggest win. 
Magomedov vs Stoltzfus Betting Odds 
Bet 
Odds 
Magomedov Money Line
-275
Stolzfus Money Line 
+210
Over 1.5 Rounds 
-220
Under 1.5 Rounds 
+165
Magomedov via TKO or Submission 
+120
Most Sig Strikes, Magomedov 
-350
We're expecting Magomedov to get the finish, and the +120 odds pay well enough to take the bet. Taking the money line bet and most significant strikes for Magomedov in a two bet parlay pick is also a good strategy, paying nearly as much as the finish prop but with far lower risk. Steer clear of the Over/Under on this one. 
A number one. Top of the heap! Middleweight Semifinal: #1 seed Abus Magomedov defeats #5 seed Sadibou Sy by Unanimous Decision. Magomedov advances to the PFL 2018 Championship on #NYE in #NYC at @HuluTheaterMSG for a shot at $1 Million! #PFLPlayoffs @OfficialAbus pic.twitter.com/NsBC4xeCWa
— PFL (@PFLMMA) October 21, 2018
Abus Magomedov Money Line -275
This is one of the easier bets on the card. The betting history, the stats and the fight tape all point to a win for Abus. Take the money line and don't be afraid to throw this one into your weekend parlay ticket. 
PLACE YOUR BETS NOW! 
Cristian Quinonez +104 vs Khalid Taha -125
Taha is 1-3, 1 NC in the UFC. He was the favorite in his losses to Silva and Morozov. His only win to date was an upset against Boston Salmon at +155. He's consistently defying expectations. Quinonez is fresh off a DWCS win as a mild favorite back in October 2021. Quinonez is a last minute replacement for Taylor Lapilus, who was a strong favorite over Taha. 
Key Stats For Quinonez vs Taha
Fighter 
Cristian Quinonez 
Khalid Taha
Record 
16-3
13-4, 1 NC
Last Fight Significant Strikes Landed  
76
33
Last Fight Significant Strikes Absorbed  
78
50
Quinonez won his DWCS bout only because of a knockdown and takedown. Taha goes to decision often, losing all three in the UFC. He's been out-shined in striking by nearly every fighter he's faced other than Bruno Silva.  This performance was overturned because Taha was busted for Furosemide, a diuretic and masking agent. 
Quinonez vs Taha Betting Odds 
Bet 
Odds 
Taha Money Line
-120
Quinonez Money Line 
+100
Over 1.5 Rounds 
-325
Under 1.5 Rounds 
+175
Quinonez by Points 
+185
Fight Goes to Decision, Yes 
-170
Taha by Submission or Decision
+125
We see this fight going long. Taha's overturned finish was in the third round, and his upset knockout was in the first. The Salmon TKO was more of a fluke, something that would happen 1 in 30 fights, not a common Taha occurrence. UFC: Gane vs Tuivasa odds for the method of victory props, like Quinonez by points, are tough to bet on given the lack of UFC level talent he's faced. 
Taha vs Quinonez: Over 1.5 Rounds -325
Both fighters are slow starters. Quinonez has multiple second round stoppages outside of the UFC, and several decision wins over lower tier fighters, like the 4-8-1 Fernando Rodriguez. Given Taha's tendency to look to grapple early on, all signs point to this fight ending late in the second or going to decision. 
PLACE YOUR BETS NOW! 
Joaquin Buckley +205 vs Nassourdine Imavov -275
Buckley is on a three fight winning streak, uspeting Duraev at +195 and winning twice as the favorite. He lost to Chirico and Holland at -282 and +380. Imavov is now 4-1 in the UFC, losing only to Phil Hawes at +1111. Nassourdine upset Ian Heinish at +140 and is now showing the highest favorite odds of his UFC career. 
Key Stats For Buckley vs Imavov 
Fighter 
Joaquin New Mansa Buckley 
Nassourdine Imavov
Record 
15-4
11-3
Reach 
76''
75''
Average Strikes Absorbed per Minute 
3.42
2.23
Takedown Defense 
64%
72%
Height
5'10''
6'3''
UFC Finishes 
4
2
On paper, Buckley loses this fight in every category. He's too small as a middleweight, and his stats show worse performance in nearly every category, except UFC finishing percentage where Buckley is tied with Imavov. Collectively, they have five second round finishes, which are rare, but especially considering this is 5 of 12 total UFC bouts. 
Buckley vs Imavov Betting Odds 
Bet 
Odds 
Buckley Money Line
+205
Imavov Money Line 
-275
Over 1.5 Rounds 
-185
Under 1.5 Rounds 
+140
Fight Goes to Decision, No 
-185
Winning Round: 2 
+300
It's unclear who will win in this fight, but we don't see a decision.
Both fighters are fairly reckless and have been finished before, though Imavov wasn't finished in the UFC.
The over under 1.5 rounds is tough to bet on considering the number of 2nd round finishes that occur before and after the 2:30 mark. 
Buckley vs Imavov: Fight Goes to Decision, No -185
These two fighters see decisions only when wrestling is initiated by the opponent. Expect either fighter to look for yet another knockout win. Bet the second round finish prop for a greater payout and risk, but the no decision prop is our third parlay pick for Gane vs Tuivasa odds on UFC Fight NIght. 
PLACE YOUR BETS NOW! 
Benoit Saint-Denis -290 vs Gabriel Miranda +230
Saint-Denis has been a massive favorite in UFC and Brave CF where he was the former champion. He's now 1-1 in the UFC, winning over Stolze at -160 and losing to Elizeu Santos as a +185 underdog. Miranda is making his UFC debut and has no odds history. He's fought primarily for Brave and other Brazilian promotions. 
Key Stats For Saint-Denis vs Miranda 
Fighter 
Benoit God of War Saint-Denis
Gabriel Fly Miranda 
Record 
9-1, 1 NC
16-5
Age 
28
32
Career Finishes 
9
16
Team 
Woirin Team Elite 
MMA Masters
Both fighters have primarily submission finishes, with only one TKO each. Since neither man has been submitted, we're looking at another long fight. Saint-Denis would be our money line pick considering he has four fewer losses and none outside of the UFC, but Miranda is training at MMA Masters, a school with a growing reputation to make fighters level up in ability quickly.  
Saint-Denis vs Miranda Betting Odds 
Bet 
Odds 
Saint-Denis Money Line
-290
Miranda Money Line 
+230
Over 1.5 Rounds 
-120
Under 1.5 Rounds 
-110
Over 2.5 Rounds 
+165
Saint-Denis Submission or Decision
-110
Miranda Submission or Decision
+275
If you're considering the money lines, think about the Submission or Decision prop bets for either fighter instead. They pay more, far more in Saint-Denis' case, and they cover the majority of outcomes for both men.
The over 2.5 Rounds is an interesting bet, because I think if we do see a submission, it will be late in the third round after both fighters have had their conditioning tested.
Saint-Denis vs Miranda Over 1.5 Rounds -120
UFC Fight Night Paris is a competitive card with multiple debuting fighters. Often, we see at least a few fights with guaranteed winners, but the UFC Fight Night: Gane vs Tuivasa odds point to a card filled with competitive bouts. Bet the over, and expect to see some high level grappling for a $83.83 return per $100 wager. 
PLACE YOUR BETS NOW!
Ailin Perez +240 vs Stephanie Egger -305 
Perez is debuting this Saturday with wins in South American organizations and few high level opponents. She faces Egger, who's now 2-2 in the UFC, who upset Jessica-Rose Calrk in February, but was the underdog in both UFC losses. 
Key Stats For Perez vs Egger 
Fighter 
Ailin Fiona Perez
Stephanie Egger 
Record 
7-1 
7-3
Career Finishes 
5
5
Fiona has dominated the scene in Argentina. She's a Sanda style fighter with some interesting striking that has won her four TKOs. We couldn't confirm her camp, but she does have two career submissions and must be training ground with someone. 
Perez vs Egger Betting Odds 
Bet 
Odds 
Egger Money Line
-285
Perez Money Line 
+215
Over 2.5 Rounds 
-105
Under 2.5 Rounds 
-125
Egger Inside the Distance 
+100
With both fighters showing knockout wins, the under will be a tempting prop bet. However, their respective records show Egger to have faced top tier competition, while Perez has been pummeling her local fighter pool with no real challenges.
Stephanie Egger Money Line -285
This women's UFC vet has plenty of big things ahead. She's a safe bet against Perez any day of the week, but even more so considering Perez was a last minute replacement, had to cancel a fight camp and cut weight for the fight on nine days notice. 
PLACE YOUR BETS NOW! 
UFC Fight Night: Gane vs Tuivasa Predictions
Our top predictions for the UFC Fight Night Paris Card include: 
Buckley vs Imavov: Fight Goes to Decision, No -185
Whittaker vs Vettori: Over 1.5 Rounds -550
Abus Magomedov Money Line -275
These three bets form a fantastic parlay ticket or an addition to a five fight parlay. If you're looking for sites other than Bovada for your area, scroll for our top sportsbook selection. 
#1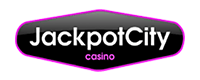 Jackpot City
Great loyalty program
Simple site layout
Mobile compatibility with a dedicated app
Easy-to-reach customer service
100%
Up to
$500
Read Review
Play Now
5.0/5 stars.
Deposit Options
Jackpot City stands as one of the sleekest, most modern casino sites around. It has been serving gamblers for more than 20 years and continues to expand its number of games. Nearly every type of casino fan will find something they love here. This site's excellent promotions deserve recognition, too.
#2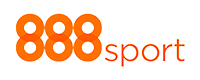 888sports
Trusted betting site
High wagering limits
Plenty of promotions and bonuses available
300%
Up to
#30
Read Review
Play Now
4.8/5 stars.
Deposit Options
Casino fans need to look no further than 888sport for great online sports betting markets. 888sport pairs great bonus options with high wager limits in order to create the ideal betting platform. Winners will be able to claim their prizes quickly with 888sport's variety of banking options.
#3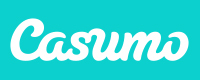 Casumo
100%
Up to
$500
Read Review
Play Now
4.6/5 stars.
Deposit Options
#4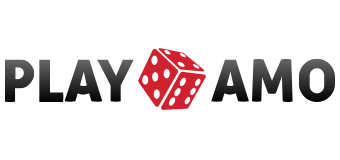 Playamo
Great selection of banking methods
Over 2,000 games
24/7 customer support
100%
Up to
$500
Read Review
Play Now
4.4/5 stars.
Deposit Options
Playamo has one of the most unique designs of any online casino today. It provides its members with games from over 20 different software providers. This website also offers a downloadable app that makes it extremely easy to play games using both a desktop computer and a mobile phone
See all Casinos